Life is unpredictable and unexpected challenges are thrown our way daily. When Ann-Louise Richman was completing daily chores one morning, she tripped on the bag she was holding, which resulted in her slipping down the stairs and breaking her foot.
Never needing any help from a foot and ankle specialist before, Ann-Louise's primary care doctor referred her to Orthopedic Surgical Partners. They quickly got her in for an appointment with the first doctor available due to her condition, which happened to be Dr. Bruce. As fate would have it, it was a perfect match for Ann-Louise in her journey to recovery.
Ann-Louise adamantly shared, "I have told so many people that if they need a foot and ankle specialist, Dr. Bruce is it. Not many people enjoy going to the doctor's office, but she is so professional, helpful and pleasant that I look forward to seeing her!"
Dr. Bruce had her wear a boot and be conscious of her activity, where the focus was to keep Ann-Lousie as mobile and comfortable as possible.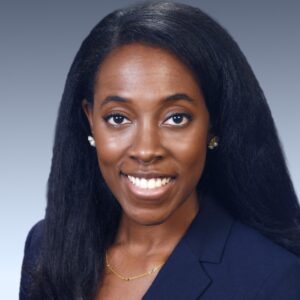 At each appointment, Dr. Bruce took X-rays and reviewed the healing process and next steps in treatment with Ann-Louise. Ann-Louise was pleased that Dr. Bruce was thorough at each follow-up and answered all her questions which made the clear road to recovery much appreciated. Four months later, her foot is nearly healed, and she is almost entirely mobile again.
Beyond the experience with Dr. Bruce herself, Ann-Louise was more than pleased with the office environment. She found it easy to navigate the halls and get in and out for appointments and was thankful for the pristine conditions!